Braces with Missing Teeth – Dallas, TX
Proven Solutions for Incomplete, Misaligned Smiles
An incomplete smile can be embarrassing for most people. But when missing teeth and poor alignment combine, you can be faced with mounting problems that affect not only your overall aesthetics but also your oral health. At Lakewood Orthodontics, Dr. Patricia Simon and her team can use dental braces to bring your smile into alignment while also providing proven solutions to address your missing teeth. If you believe you could benefit from this type of service and would like Dr. Simon's help, contact us today to schedule an appointment.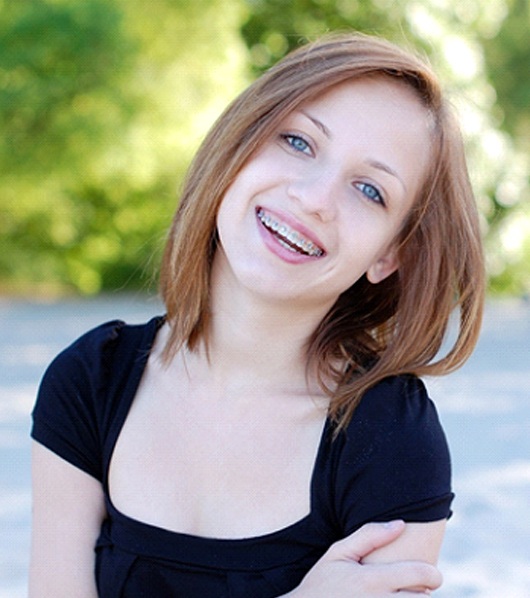 Why Your Teeth are Missing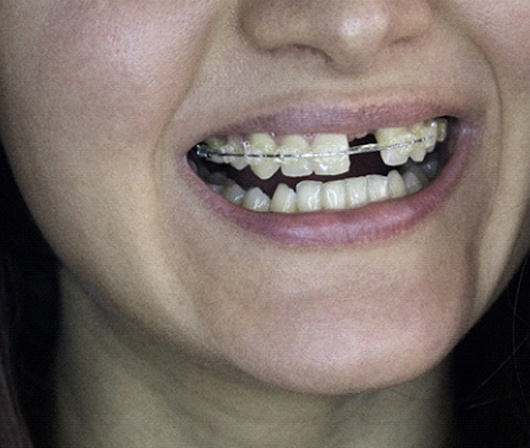 It's easy to assume that the only reason a person might have a missing tooth is because of a physical injury; however, this is not the case at all. There are many reasons why a tooth may be missing within a person's smile, such as:
Permanent teeth never erupted
Poor oral hygiene resulting in infection and tooth loss
Smoking or other poor lifestyle habits (i.e., eating ice, chewing on inanimate objects, using teeth as tools)
Gum disease or another similar infection
Tooth decay that progresses and requires tooth extraction
Physical trauma to the mouth or jaw
Is It Possible to Wear Braces and Have Missing Teeth?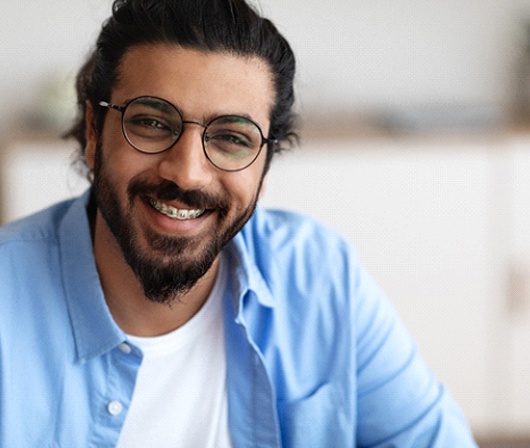 If brackets are designed to be affixed to the surface of each tooth to properly move and shift your teeth, how is it possible that you can wear braces and still receive results? Your orthodontist in Dallas will evaluate your smile to determine the reason you need orthodontic treatment. If crowded teeth exist, you may be required to undergo tooth extraction to allow for your teeth to move into proper alignment with the help of braces.
If you have multiple missing teeth, Dr. Simon may find it more useful to incorporate additional prosthetics to help with the movement of your teeth in an effort to attain lasting results. These can include dental bridges, dental implants, or other solutions to help eliminate spaces in your smile. No matter the option you choose, it is best to address the problem of missing teeth sooner rather than later. It is proven that the longer you wait to receive treatment for a missing tooth, the greater your chances of your healthy teeth shifting in an attempt to "close the gap." Not only can this make it more embarrassing while surrounded by family, friends, and colleagues, but you will struggle to eat and even speak because of your misaligned bite.
How Can Braces Help Repair Your Smile?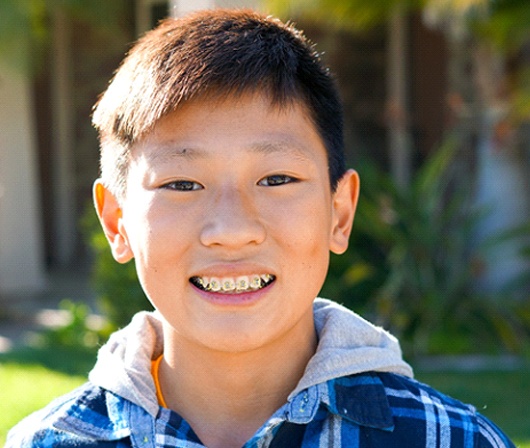 No matter your age, your orthodontist in Lakewood can navigate the gaps in your smile to ensure results are still achievable with braces. Children with primary (baby) teeth as well as teens whose adult teeth have yet to erupt can experience great results because of the continued growth and development occurring within their young facial structure. Dr. Simon will carefully place each bracket and the wire in the appropriate place, allowing for loose teeth to fall out with no problem. She can then place a new bracket on the adult tooth once it erupts.
If an adult tooth is not erupting properly, Dr. Simon can use braces to pull the tooth into position so that it aligns with your natural, healthy teeth. Although it may seem impossible for teeth to shift when gaps are present, the truth is that by placing braces onto your teeth, they will stabilize, effectively reducing the possibility of continued shifting because of gapped areas in the area. Once you are finished with orthodontic treatment, the spaces will be consolidated and you can still choose to have a customized prosthetic put into place (i.e., bridge or dental implant) to close the gap and create a fuller, more complete smile.
Do you find that traditional metal braces create a less than beautiful look? You may be able to achieve the same great results with tooth colored ceramic braces or with the help of clear aligners. Dr. Simon will be able to tell you if you can achieve the look you desire without metal brackets and wires, but you should remember that these traditional orthodontics are more often required when alignment issues are more severe.