Traditional Metal Braces - Dallas, TX
Reliable, Effective Way to Straighten Teeth
Despite new treatments and technology, traditional orthodontic treatment with metal braces continues to be a popular method of correcting misaligned teeth. Why? To put it simply, braces work! Unlike Invisalign, traditional metal braces from our Lakewood orthodontist can be used to treat even severe cases for patients of all ages. At Lakewood Orthodontics, we are proud to offer both newer and more traditional treatments. That way, we're sure to find a method that meets everyone's unique needs.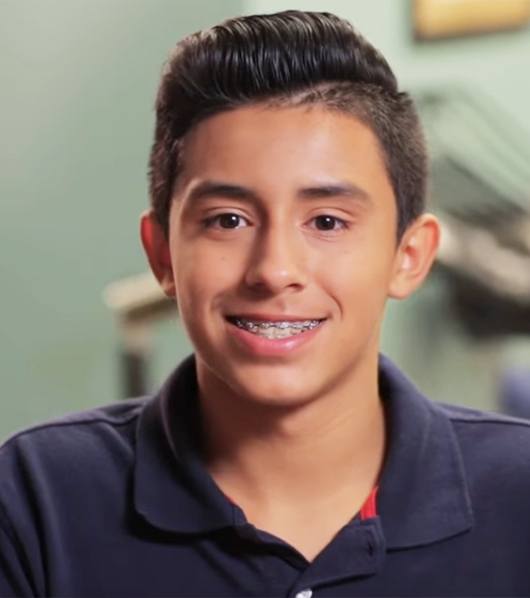 Why Choose Lakewood Orthodontics for Traditional Metal Braces?
Dependable Orthodontic Treatment
Insurance Accepted
Children, Teens, and Adults Welcome
Benefits of Traditional Braces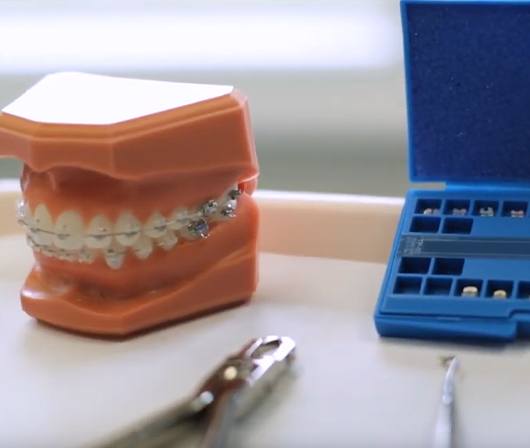 Although traditional braces are more noticeable than other treatments such as Invisalign, they have several benefits. Because the braces are attached to the teeth, you also don't have to worry about losing or misplacing them when you eat or drink. Although the concept of traditional braces is the same, improvements in the materials make this treatment more comfortable than ever before.
Tips for Braces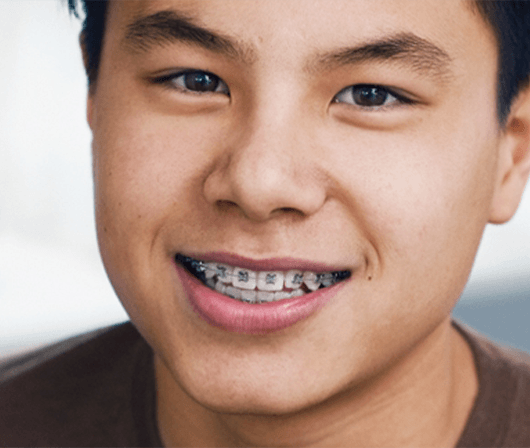 So what happens after you've had your braces placed? You may experience some tenderness or soreness at the beginning, which is completely normal – we promise that it won't last forever! One homemade remedy for relieving some of the discomfort is to dissolve a teaspoon of salt in a small amount of lukewarm water and swish the solution for a couple of minutes. Make sure not to swallow the saltwater. It's also possible that early on, you also might experience teeth that feel strangely loose. This is also nothing to worry about, as this step is crucial when it comes to moving your teeth into the correct position. Once they've been successfully repositioned, they'll get back to feeling fully normal.
When undergoing orthodontic treatment, many patients worry about how their diet will have to change as a result. Thankfully, there's still a wide variety of foods you can enjoy worry-free, including most dairy products, bread items, grains, meats, seafood, vegetables, fruits, and sweet treats. We do strongly recommend, though, that you avoid particularly chewy foods, crunchy foods, sticky foods, hard foods, or foods that require some force to bite into, such as apples or corn on the cob, which can be cut into smaller pieces before eating.
Last but not least, make sure to wear a mouthguard if you play any sports so that your braces and teeth can be protected against potential damage. If an injury does occur, please don't hesitate to contact Dr. Simon right away here at Lakewood Orthodontics.
Traditional Braces FAQs
Do you believe that you or a family member could benefit from traditional braces? Your orthodontist in Lakewood is here to help! However, before you contact us to schedule your consultation, you may want to learn more about treatment and what you can expect from it. That is why we have compiled the following brief list of frequently asked questions, along with their answers. If you don't see the information you were hoping for, please give us a call so we can personally assist you.
Can Braces Damage My Teeth?
Your braces will not directly harm your teeth. However, you should always bear in mind the need for diligent oral hygiene. If you do not thoroughly brush and floss, food debris may get stuck around your braces and increase your risk of developing cavities. If you have any questions about how to properly clean your teeth while you are going through your treatment, our team will be happy to provide personalized coaching.
How Long Will I Need to Wear Braces?
Total treatment time varies from patient to patient. To a large extent, how long you will have to wear braces depends on the initial alignment of your teeth and bite. Dr. Simon will be able to give you an estimate of how long your treatment will take after she has an opportunity to examine your smile. On average, braces take 18 – 24 months to finish their work.
Does Dental Insurance Cover Braces?
Some dental insurance policies cover braces, while others do not. We're happy to help check the specifics of your policy to see how it applies. Commonly, dental plans that cover braces pay for about 50 percent of their cost, up to the amount of the plan's lifetime maximum. For many patients, their insurance reduces their out of pocket cost by several hundred dollars.
How Often Will I Need to Visit My Orthodontist's Office?
Most patients need to visit us every seven weeks or so. At these appointments, Dr. Simon will check on your treatment's progress and tighten your braces so they can continue to shift your teeth in the right direction. In most cases, these visits are brief and take less than twenty minutes.
What Should I Do if Something Goes Wrong with My Braces?
If a wire on your braces begins to protrude or you experience another problem, give us a call right away. We will do our best to make time in our schedule to attend to you as soon as possible. In the meantime, you can try to bend a broken wire back against your teeth and place some orthodontic wax to reduce any discomfort it is causing.