Emergency Orthodontist - Dallas, TX
Need Urgent Orthodontic Care? We're Here for You!
If you experience an orthodontic emergency, please don't hesitate to contact your emergency orthodontist in Lakewood, Dr. Patricia Simon here at Lakewood Orthodontics right away. We can schedule an appointment for you as soon as possible so that the problem can be alleviated. If you are in need of urgent care after hours, please contact our emergency line at: 214-509-8620 . In the meantime, many problems can be solved through temporary solutions until you're able to reach us. Read on as we go over some of the most important information you need to know about orthodontic emergencies in Dallas.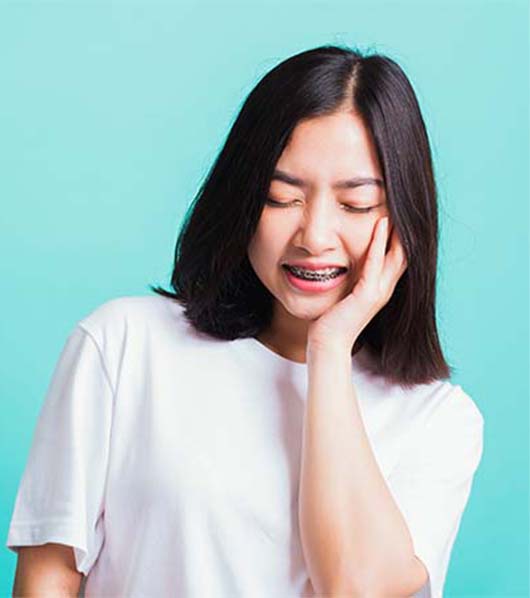 Why Choose Lakewood Orthodontics for Emergency Orthodontic Care?
#1 Experienced Team of Caring Orthodontic Professionals
#2 Same-Day Emergency Appointments Available for Existing Patients
#3 We Welcome All Ages
What to Do in a Dental Emergency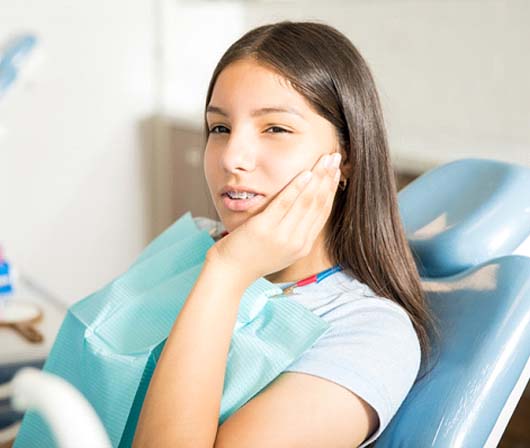 Some orthodontic emergencies are irritating, and others can be scary. No matter what your situation is, you should seek care right away, even if you are unsure if your situation counts as an emergency. If you are experiencing pain or a broken appliance, follow these steps:
Step 1: Give Us a Call Right Away! Whether it's during the day or after business hours, give our practice a call so we can schedule you for an emergency appointment as soon as possible.
Step 2: Follow Our First-Aid Instructions. Over the phone, one of our experienced team members will listen to your situation and help you take the next best steps to handle it until your appointment.
Step 3: Get an Emergency Exam. We'll do everything we can to see you right away, and when you arrive, we'll quickly get to work evaluating your situation and alleviating any pain.
Step 4: Create a Treatment Plan. We'll review our findings with you and go over what we recommend doing next. We may recommend that you go visit your general dentist for certain dental issues, but our team here at Lakewood orthodontics is well-equipped to handle practically any orthodontic emergency.
The Most Common Orthodontic Emergencies
Orthodontic emergencies come in a wide variety, ranging from minor annoyances that can be handled at home to serious issues that need to be addressed by your orthodontist right away. If you are uncomfortable or worried about your braces/aligners, we encourage you to give us a call right away, even if you are unsure if your situation counts as an emergency. We'll help you assess your symptoms over the phone, plan your appointment accordingly, and give you step-by-step instructions on what to do next. For your convenience, we've gathered important information about some of the most common orthodontic emergencies we treat below so you can learn more about how to handle them should one occur.
Orthodontic Emergency FAQ's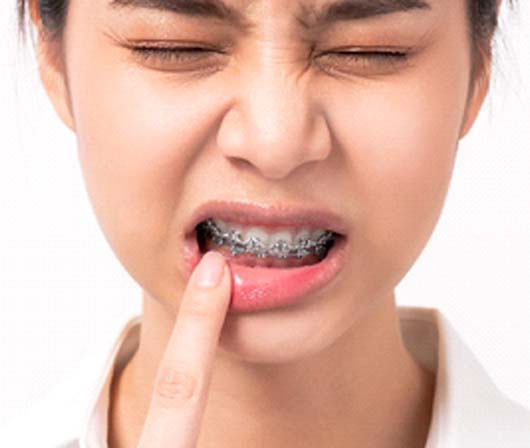 When should you visit the emergency room? What should you do if you lose your retainer? How should you handle an orthodontic emergency if you're out of town? All of these are worthwhile questions to ask your orthodontist in Dallas. Dr. Patricia Simon and her team at Lakewood Orthodontics understand that when it comes to wearing braces, there are numerous questions involved. Fortunately, we've compiled some of the most common inquiries in the hopes you will have a better understanding of what to do when faced with a crisis. If you need additional assistance or want to learn more about what to do should you or your child face an orthodontic emergency, don't hesitate to contact our office.
Why Should I Seek Emergency Care?
Whether it is a poking wire, broken bracket, or serious discomfort, avoiding the problem is never the right solution. Wearing braces is an investment of time and money, so if an issue occurs, it's in your best interest to have your orthodontist in Lakewood take a look. No matter how minor or serious the problem might be, Dr. Simon can easily identify the problem and work to fix it so that you do not face a delay in treatment.
When Should I Go to the ER for an Orthodontic Emergency?
You'll be pleased to learn that Dr. Simon is skilled and trained to administer timely care should you face a serious orthodontic emergency. However, there are instances when you should skip the orthodontist's office and instead, head straight to the ER. If the injury you're experiencing is causing excessive bleeding that does not cease after ample application of pressure, increased swelling, or you have broken or fractured your jaw, make sure to seek immediate medical attention.
What Should I Do If I Lose My Retainer?
Retainers are a necessary part of any orthodontic treatment. If you want to make sure your teeth stay in place once you are finished with your braces, it's important that you take proper care of your retainer. However, should you accidentally lose or damage it in the process, you'll need to contact Dr. Simon as soon as possible. Waiting to have it replaced will only undo the time and money spent to shift your teeth into their new and proper place. By allowing us to quickly replace your retainer, we can ensure your teeth stay in place, and you can continue to enjoy the many benefits of a healthier, more aesthetically pleasing smile.
What Should I Do If An Emergency Occurs While I'm Out of Town?
You'll want to contact our office and alert us to your situation. Many times, we can talk you through a solution to get you comfortable until you return home. In some cases, you may need to find an orthodontist nearby who can deliver timely care. Make sure you let us know so that we can schedule an appointment for you to come in when you return from your trip. It will be necessary for Dr. Simon to check your appliances to ensure you do not need additional treatment to fix your braces.
Will Insurance Cover the Cost of an Orthodontic Emergency?
In most cases, there are not additional charges in our office for an emergency visit. However, lost or broken appliances or retainers will be billed. Most orthodontic policies do not cover these expenses once the life-time maximum has been met. When visiting our Lakewood Orthodontics office, our team will file any claim on your behalf and help you understand any out-of-pocket expenses you might incur as a result. Should you need assistance paying for any or all of your treatment, we are pleased to work with Lending Club should you choose to apply for flexible financing. We also offer in-house financing to make the payment process easier for you.