Emergency Orthodontist - Lakewood | Dallas, TX
Need Urgent Orthodontic Care? We're Here for You!
If you experience an orthodontic emergency, please don't hesitate to contact Dr. Patricia Simon here at Lakewood Orthodontics right away. We can schedule an appointment for you as soon as possible so that the problem can be alleviated. If you are in need of urgent care after hours please contact our emergency line at: 214-509-8620. In the meantime, many problems can be solved through temporary solutions until you're able to reach us. Here are some guidelines for how to best manage some of the most common orthodontic problems: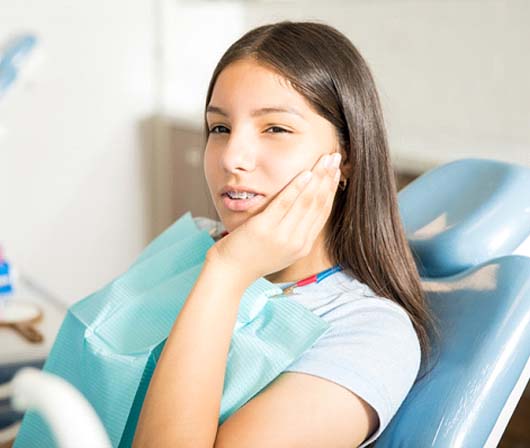 Why Choose Lakewood Orthodontics for Emergency Care?
Same-Day Appointments Available for Existing Patients
All Ages Welcome
Caring Team of Dental Professionals
My Mouth Hurts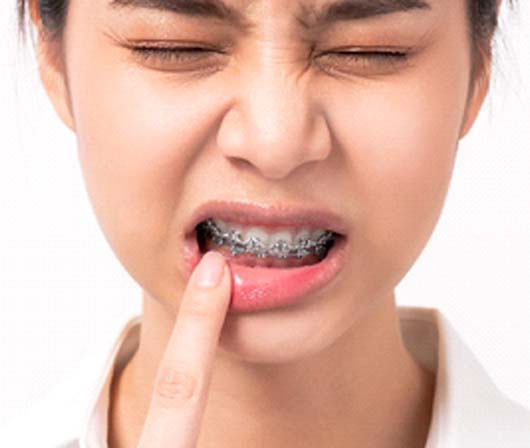 Feeling some soreness after your braces are initially placed on your teeth is very common and nothing to worry about. Additionally, biting pressure may be difficult for three to five days. Surrounding structures like your lips, your tongue, and your cheeks may also experience some irritation until they become accustomed to the new presence.
Dr. Simon and her skilled orthodontic assistants can provide instruction on how to place wax over your braces to relieve this discomfort. During the first few days, Orabase can help as well, located in most pharmacies, and if the pain you experience is significant, simply take whatever you use for headaches. If the pain persists for an unusually long time, please contact us right away.
My Appliance Feels Loose and/or Uncomfortable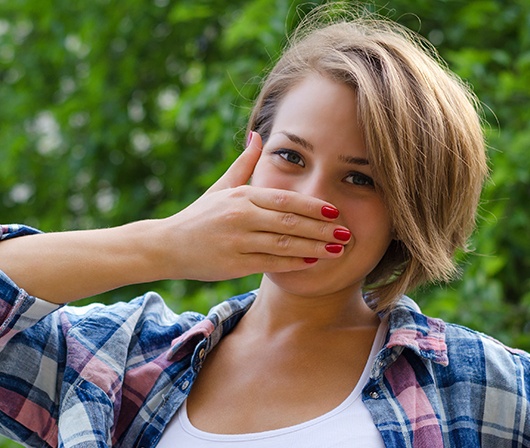 Depending on your situation and treatment plan, you may experience some slight discomfort when you first start wearing an appliance until you adjust to it. However, the appliance shouldn't feel loose or overly uncomfortable. Please call us right away so that we can determine if an emergency appointment is necessary.
My Wire or Brackets Are Loose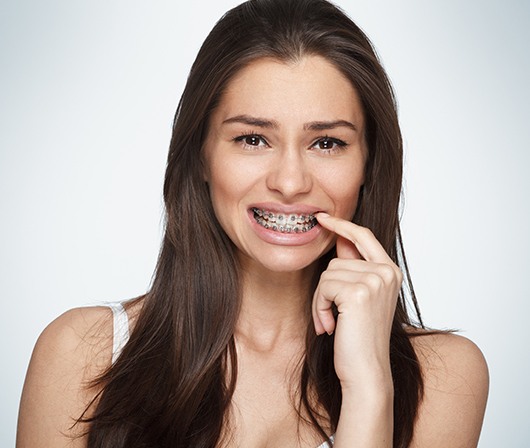 If your bracket comes loose, Call our office right away so that we can get you on our schedule as soon as possible. Is the bracket still attached to the wire? Try to move it to a comfortable position and place wax over the area to prevent scrapes or cuts to your soft tissues. If it is a wire, do you have a pair of tweezers? If so, do your best to place the wire back into its original position. If this fails, a pair of fingernail clippers can be used to clip the wire. Contact Lakewood Orthodontics to schedule an appointment, and in the meantime, place some wax over the area.
My Wire is Poking Me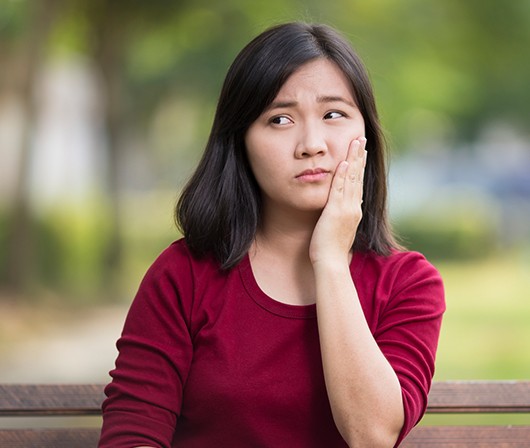 Find a pencil. Then, using the eraser, gently nudge the offending wire down so that it's no longer coming into contact with the gums. Alternatively, a piece of wax can alleviate discomfort. If the wire is still bothering you, you can contact our office to determine if you need an emergency visit.
My Headgear Is Uncomfortable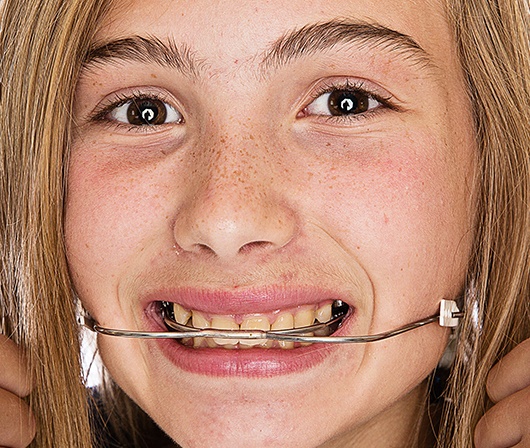 Like traditional braces, your headgear will cause some discomfort in the beginning of your treatment, but it should fade fairly soon. Make sure to review the instructions that Dr. Simon provided you with to ensure that you're not wearing it incorrectly. If the facebow is actually bent, contact us right away so that we can correct it.