Orthodontic Services – Dallas, TX
Correcting Teeth, Enhancing Smiles
At Lakewood Orthodontics, our goal is always to provide adults and children with exceptional care that gives them plenty of new reasons to smile. For over 25 years, Dr. Patricia Simon has been providing comprehensive services and treatment options – everything from traditional braces to more complicated orthodontic procedures – and she always designs your treatment with your unique facial harmony in mind so that the results are as dazzling as possible. Braces are a big commitment, but the benefits they provide are tremendous for both your oral health and appearance. Better yet, our dedicated team here at Lakewood Orthodontics will do everything we can to make the process as smooth, comfortable, and enjoyable as possible. Before you know it, you'll be enjoying a better, happier smile. Take a look at the links below to learn more about what we can offer you, and remember that consultations and second opinions are always complimentary. Don't hesitate to learn more about your options for orthodontics in Lakewood.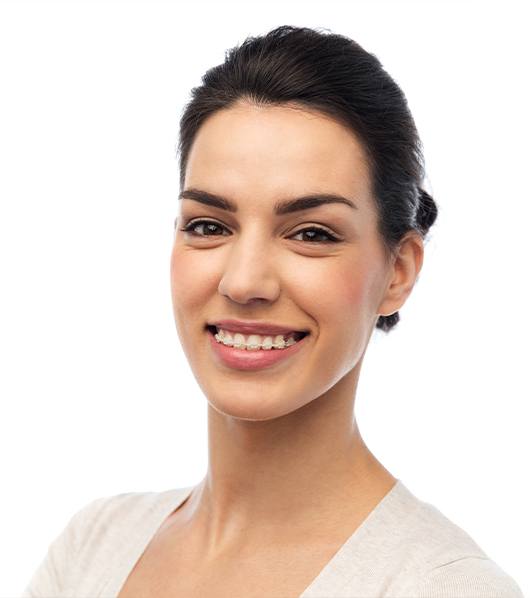 Why Choose Lakewood Orthodontics for Orthodontic Services?
Children, Teens, and Adults Welcome
Insurance Accepted
Experienced, Skilled Orthodontist and Team
Traditional Metal Braces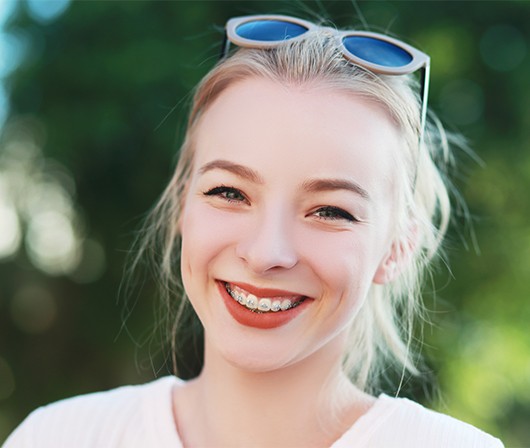 This is still the most common type of orthodontic treatment available, and thankfully, advances in the field have made them much more comfortable for patients. These braces are created from high-quality stainless steel and rely on brackets and archwires to slowly straighten your teeth. Although not necessary to hold in the wire as with old technology, children can still enjoy creating a unique, cool look by choosing colorful elastic ties.
Learn More About Traditional Metal Braces
Ceramic Braces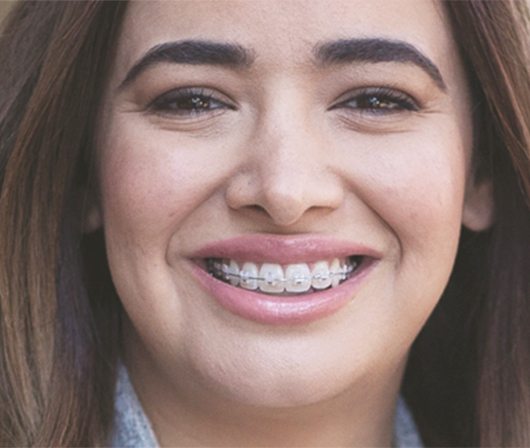 If you're in the market for a less noticeable orthodontic option, ceramic braces could be your ideal treatment option. They're made from ceramic and are more fragile than metal braces, but provide the same control of tooth movement as the metal braces. While ceramic braces are available for both arches, it may be recommend for ceramic braces to be placed only on the upper front teeth instead of those on the lower arch, depending on your bite fits together. After the initial exam, Dr. Simon can suggest the best options for you or your child.
Learn More About Ceramic Braces
Self-Ligating Braces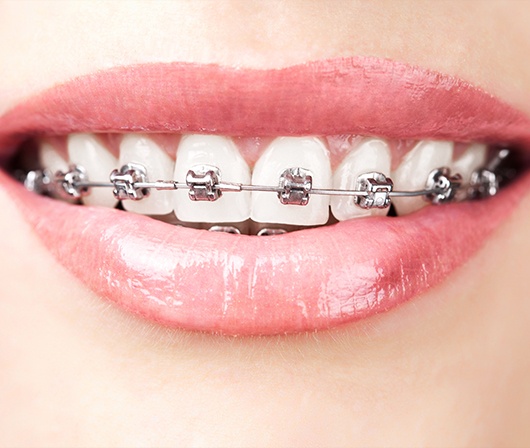 Self-ligating braces are very similar to traditional braces in most ways but one – they actually don't depend on the use of elastic ties. This seemingly minor difference can mean good things for the patient; they don't have to attend as many check-ups at our office, and their teeth aren't as exposed to same high level of friction during treatment. Metal or clear(ceramic) brackets can both be used, depending on your preference. All of our orthodontic cases utilize self-ligating braces, aside from phase 1 treatment.
Learn More About Self-Ligating Braces
Invisalign® Clear Aligners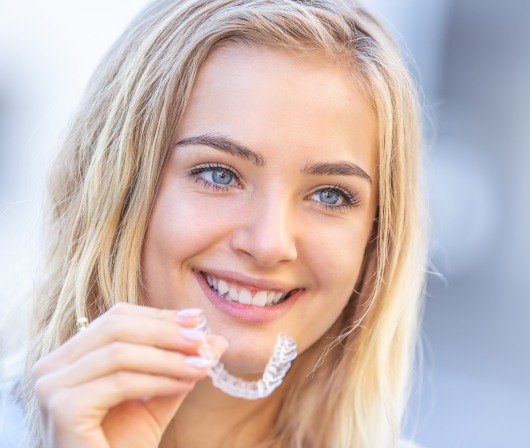 As effective as braces are at realigning teeth, they are not exactly subtle, and many adults dislike the idea of wearing braces for years at a time. We offer an alternative that can give you the same results while preserving your appearance—Invisalign. These clear, plastic aligners are barely noticeable when worn and are removable, so you can continue to enjoy your favorite foods or take out the aligners for a special occasion without interrupting your orthodontic treatment.
Learn More About Invisalign® Clear Aligners
Children's Orthodontic Care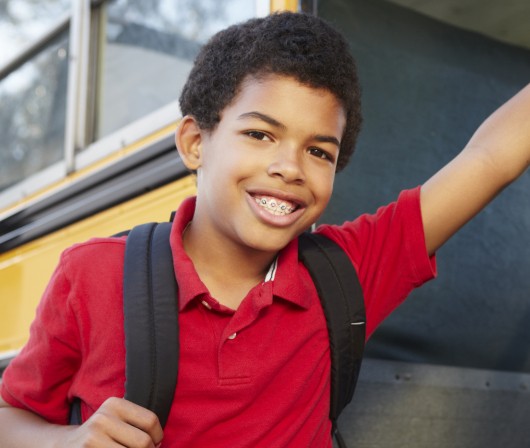 Like the American Association of Orthodontists, we recommend that you bring your child to Lakewood Orthodontics when they turn 7 years old for an evaluation. Why? Even though your child may not have all their permanent teeth yet, Dr. Simon can recognize signs of complications and provide treatment early on. By tackling these problems while your child is young, Dr. Simon can ensure that your child has a healthy alignment for their smile as they grow.
Learn More About Children's Orthodontic Care
Teen Orthodontic Care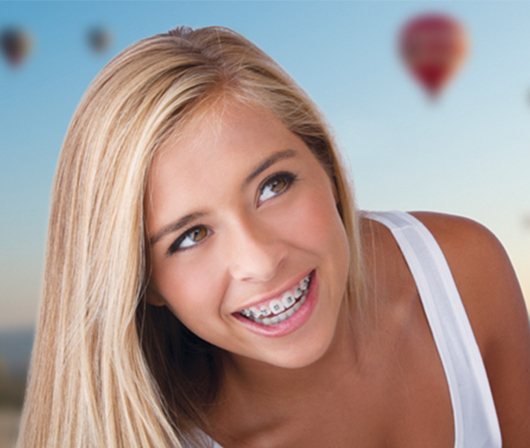 The teenage years can be both an exciting and challenging stage in life, and your smile doesn't have to be a source of frustration. At Lakewood Orthodontics, we invite teenagers who have crooked, gapped, rotated, or otherwise imperfect teeth to come and see Dr. Simon. She can create an effective treatment plan that meets your unique needs and provide results that can bring more self-confidence.
Learn More About Teen Orthodontic Care
Adult Orthodontic Care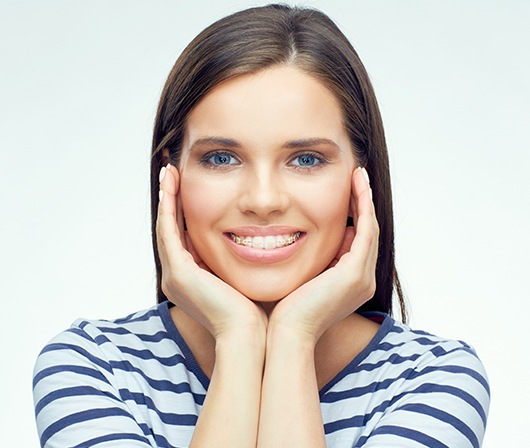 Did you know that about 20 percent of orthodontic patients in the US are over 18 years old? In fact, roughly 50% of patients here are adults. Orthodontic treatment isn't just for children and teens. In fact, our team offers orthodontic treatment specifically for adults. No matter your age or stage in life, the alignment of your teeth can be adjusted and corrected for a healthier, more confident smile. During your consultation, Dr. Simon can evaluate your teeth and give you treatment options that can fit within your lifestyle and budget.
Learn More About Adult Orthodontic Care
Two-Phase Orthodontic Treatment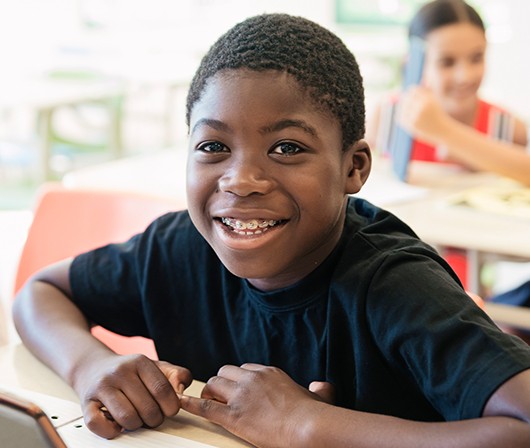 In some cases, correcting a patient's smile entails a more than one round of treatment. When we intervene with orthodontic treatment early on in childhood, we are able to use more conservative methods in Phase 1 to prepare for when all the adult teeth have erupted. After that point, we can begin Phase 2 orthodontics, focusing on teeth alignment. By taking this two-step approach, we often get results more efficiently and don't have to rely on more intensive treatment later on to achieve a confident, healthy smile.
Learn More About Two-Phase Treatment
Dentofacial Orthopedics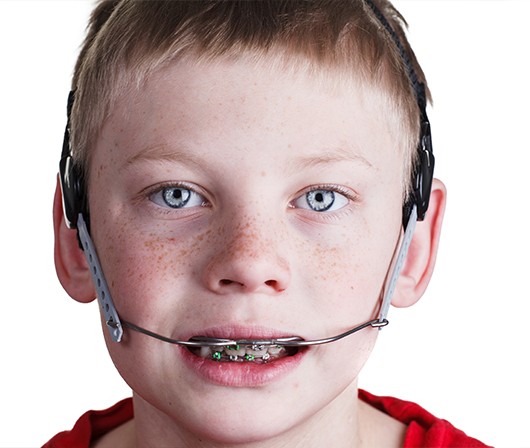 At Lakewood Orthodontics, we are concerned about more than just the alignment of your teeth. Dr. Simon is also experienced in dentofacial orthopedics, which focuses on the development of the facial bones, specifically those that hold teeth. Dentofacial orthopedics therapy is most often performed on children because their bones are still forming. Early treatment usually involves wearing a simple oral appliance; however, for older patients, Dr. Simon may recommend surgery in conjunction with traditional treatment with appliances.
Learn More About Dentofacial Orthopedics
Orthodontic Airway Management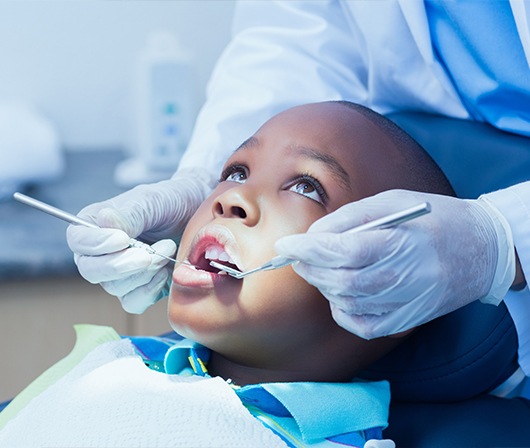 Did you know that many kids who are diagnosed with behavioral issues or who are bed-wetters actually suffer from sleep apnea? In these cases, insufficient growth of one or both jaws constricts breathing, preventing your child from getting adequate quality sleep. As an expert in maxillofacial structures, Dr. Simon can make necessary adjustments to your child's growing face, opening up their airway and allowing them to finally get deep, restful sleep. As a result, many behavioral symptoms can often be alleviated.
Learn More About Orthodontic Airway Management
Surgical Orthodontics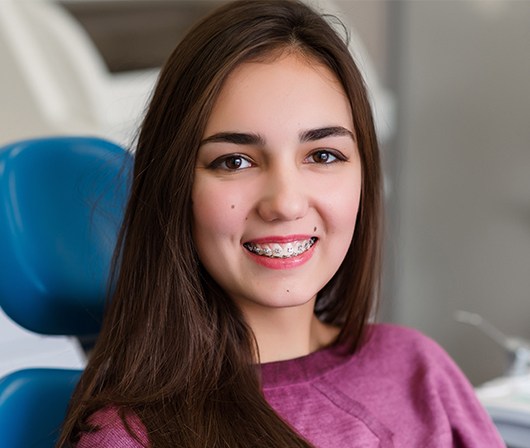 Sometimes, braces or other more conservative orthodontic treatments cannot create the change needed to correct a patient's smile. Severe malocclusion can prevent patients from being able to chew food, speak clearly, and cause problems with the jaw joint. In these cases, combining these treatments with oral surgery may provide the answer. Dr. Simon has more than 25 years of clinical experience and training in oral and maxillofacial surgery and can certainly perform the procedures that can ensure a healthy bite.
Learn More About Surgical Orthodontics
Orthodontic Emergencies
Unfortunately, orthodontic emergencies can happen, even to those who follow instructions and take extra precautions to protect their teeth. Whether a wire from your child's braces pops out or you lose an Invisalign aligner, we're here to help treatment get back on track. When the unexpected occurs, just give our office a call, and we'll see you as soon as we can. In fact, you may want to save our number in your phone so that you're prepared—just in case.
Learn More About Orthodontic Emergencies
Oral Appliances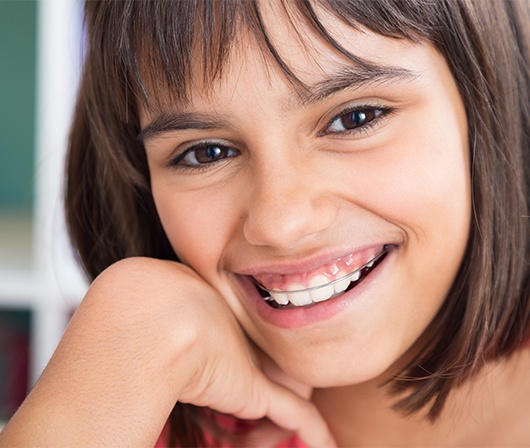 Depending on your situation and needs, there are several additional oral appliances that may need to be worn during or after treatment so that patients can achieve the most exceptional results possible. For example, retainers—as the name implies—keeps your teeth in their perfectly aligned position for the long term and allows you to retain your results. Although these oral appliances may seem simple, they can help you avoid relapse down the road.