August 30, 2021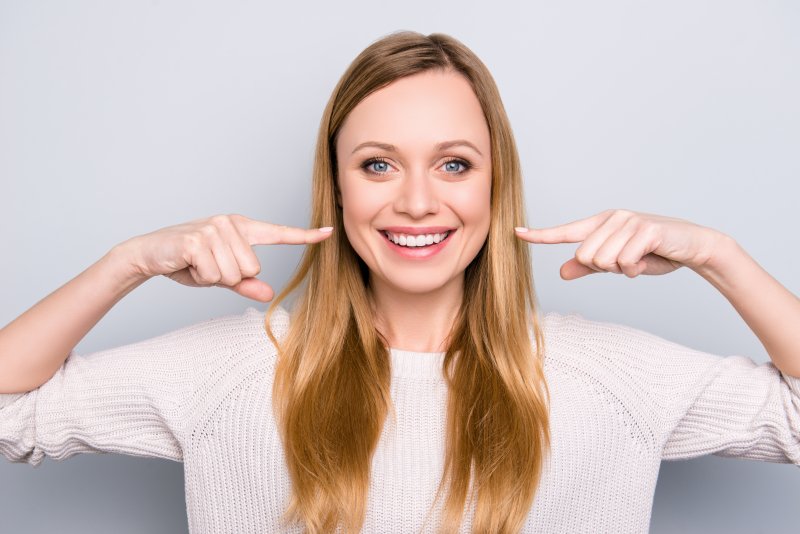 Do you have overlapped, spaced-out, or otherwise misaligned teeth? If so, your dentist probably brings it to your attention at each six-month checkup and cleaning. You may have dismissed these comments throughout the years; however, it's important to remember that braces do much more than enhance the appearance of your smile. In fact, straight teeth benefit your overall health too! Here's how.
3 Health Benefits of Having Straight Teeth
Straightening your teeth with braces will certainly boost your confidence. There are, however, health benefits to consider as well, including:
Improved digestion
Remember, the digestion process begins in your mouth. A proper bite allows you to effectively break down your food, ensuring your intestines and stomach don't need to work harder than necessary. If your bite doesn't come together properly, then your body may have a hard time getting the needed nutrients from your food, slowing down the digestion process and resulting in stomach issues.
Better oral health
Misaligned teeth create crevices for food particles, plaque, and bacteria to hide in. As a result, patients with crooked and gapped teeth are significantly more likely to develop dental problems like cavities and gum disease. Fortunately, braces can guide your teeth into proper alignment, ensuring your oral hygiene routine effectively keeps your teeth and gums happy and healthy.
Reduced head, neck & jaw pain
A misaligned bite doesn't distribute pressure evenly. That's why patients struggling with crooked and spaced-out teeth often experience head, neck, & jaw pain stemming from issues like TMJ disorder and teeth grinding. The good news is that straightening your teeth with braces can lessen unpleasant symptoms like these!
Finding the Right Orthodontic Treatment for You
Thanks to advancements in dentistry and orthodontics, patients today have a wide variety of treatment options to pick from, including traditional braces and Invisalign. To find out which one is the best fit for you, schedule an initial consultation with your orthodontist today! From there, they can assess your dental needs, learn about your smile goals, discuss your options, and form a custom treatment plan to safely guide your teeth into a healthier position.
About the Author
Dr. Patricia A. Simon is a meticulous, caring, passionate orthodontist with more than 25 years of experience. She earned her dental doctorate from the State University of New York at Buffalo School of Dental Medicine before completing an orthodontic residency at Boston University. She also has earned Fellowship status in Craniofacial and Dentofacial Abnormalities, which is a testament to her skill and dedication. If you're interested in straightening your teeth, don't hesitate to visit her website or give her a call at 214-826-9000.
Comments Off

on 3 Health Benefits of Having Straight Teeth
No Comments
No comments yet.
RSS feed for comments on this post.
Sorry, the comment form is closed at this time.