June 15, 2016
My cousin sent me a text the other day—in a panic. Here's the picture he sent me .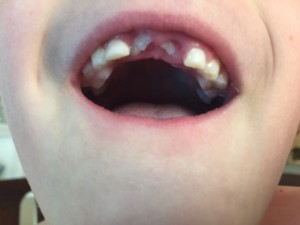 He happened to look into the mouth of his seven-year-old and noticed that his front teeth are coming in with a bit of a twist to them. "Why is this happening?", he wanted to know. "His baby teeth were perfectly straight!" My first question for him was whether his son suffers from allergies or frequent tonsillitis. "Yes! Why?"
Comments Off

on Seven year-old's teeth coming in crooked?