August 3, 2022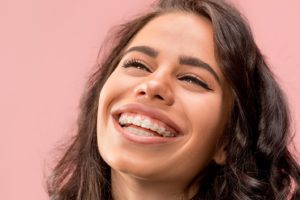 Emergencies have a funny knack for happening unexpectedly—and often when it's least convenient, too! And orthodontic emergencies are no exception. Whether it's a broken wire or loose bracket, a lost retainer, or painful mouth sores, these types of situations can be panic inducing. But you don't have to live in fear of experiencing an orthodontic emergency; there are many preventive measures you can take to avoid them entirely! Here are four helpful tips from your orthodontist to help you prevent orthodontic emergencies and keep your treatment progress unimpeded.
Tip #1: Mind Your Diet
You should strive to avoid foods that can damage your orthodontia. Most patients wear braces for roughly two years, and during that period it's best to avoid all sticky, chewy, crunchy, and particularly hard foods. It might seem difficult to give up some of your favorites like popcorn or bubblegum, but the damage that these items can cause to your brackets and wires is potentially catastrophic.
Tip #2: Manage Your Discomfort
Some discomfort throughout your orthodontic treatment is normal; after all, your teeth are being shifted and shuffled around your mouth! But this discomfort isn't debilitating and can often be managed by using over-the-counter pain relievers or gargling a warm, saltwater mixture. If your pain is persistent, it might be indicative of an underlying problem that necessitates treatment. If you have a loose wire or something else that's causing irritation to the inside of your mouth, you can also consider applying dental wax to dull any sharp edges.
Tip #3: Practice Sports Safety
Having braces doesn't mean that sports are off-limits. But it does mean that you need to be taking extra precautions when participating in them. Sports-related injuries to the mouth and jaw aren't uncommon, but simply wearing a mouthguard offers an immense amount of protection during sports and physical activity. These handy devices protect your whole mouth by redistributing the force of impact across all of your teeth, rather than just the point of contact.
Tip #4: Keep Your Mouth Clean
Perhaps the absolute best way to prevent any type of problem from occurring inside of your mouth, whether you have braces or not, is by practicing good oral hygiene. It's quite easy for food debris to become trapped inside of your mouth, but even more so if you have orthodontics. This means that patients with braces are even more susceptible to things like tooth decay, cavities, and other serious oral health issues.
While it's impossible to prevent orthodontic emergencies entirely, it's definitely plausible to avoid them—and following these tips will help! That said, if you do experience an orthodontic emergency, don't hesitate to contact your orthodontist to get your smile the aid it needs.
About the Author
Dr. Patricia A. Simon has proudly served patients and families in the Dallas, TX area for several years. Dr. Simon received her dental doctorate from the State University of New York at Buffalo School of Dental Medicine and has taken countless hours of continuing education in a variety of fields. She is a member of several professional organizations including the American Dental Association and the American Association of Orthodontists. If you have any questions about the article or would like to schedule a visit, feel free to contact Dr. Simon through her practice's website or by phone: (214) 826-9000.
Comments Off

on 4 Useful Tips for Preventing Orthodontic Emergencies
No Comments
No comments yet.
RSS feed for comments on this post.
Sorry, the comment form is closed at this time.